Asset / Supply Chain Management
Thinking supply chain is just a start. To attain your business goals and succeed using supply chain, you need a partner with solutions.  We, at CTS, are your partners that can provide you with full-support solutions and stand by you to ensure that our solutions will deliver maximum value to your organization and enhance your performance with NO investment in hardware and infrastructure.At CTS, our professionals are always working to provide clients with world-class solutions, as we understand the complex nature of supply chains and just-in-time delivery.   We have developed a set of metrics to monitor the supply chain so that it is efficient, costs less and delivers high quality and value to customers.
CTS solutions have been developed by enabling best practices in the area of inventory management, forecasting, demand planning, procurement, and profitability management.  These solutions create value by comparing the data across multiple modes, while driving operating efficiencies, service performance, and Profitability.
CTS solutions are custom designed to serve to each customer's unique needs.
Inventory Management
A significant cost to most organizations is the inventory it carries to support customers and sales.
To effectively manage and minimize the inventory investment, CTS can provide you with right tools that can endow with competitive advantage to your firm in the market place.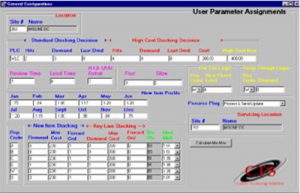 Sophisticated forecasting models to configure inventories at specific store locations
Forecast your inventory needs by testing multiple configurations using your parameters or our models
Inventories are stratified and modeled by classification and investment parameters
Forecasting
In today's demand and supply driven market, you, as a provider has to balance between the wants of customers and the cost of carrying those wants, i.e. your Inventory. Carrying more costs you, carrying less cost too, so,
What is the right amount of Inventory?
CTS can provide you with an answer to that, with its sophisticated sales planning and inventory replenishment modules.
With CTS Demand Forecasting Modules, you can be prepared to hold the right inventory for day-to-day business, rather than reacting to customers hoping to have the right inventory.
• Produce and maintain forecasts at various levels
• Optimize demand forecasting through variable demand smoothing and seasonal profiling
• Suggest appropriate forecast methods for merchandise planning as opposed to optimized replenishment
• Provide the tool to detect and correct the problems.
Demand forecasting helps companies in several readily apparent areas, such as production, scheduling and customer service. Being able to rebalance or re-distribute inventory as a result of improved forecast accuracy can produce significant improvements in customer service without increasing overall inventory value.
Demand & Planning
Demand planning aims to reduce forecast error and to suggest buffers considering demand variability.  To improve the accuracy of forecasting, CTS uses a powerful and more accurate method, called Collaborative Demand Planning.
With CTS method on hand, you neither have to forecast low that ends up with shortages and lost sales, nor, forecast high that ends up with excess inventory leading to damages and write-offs.
CTS Collaborative Demand Planning uses statistical forecasting algorithms to provide you with accurate, on time and cumulative demand data from various parameters, like marketing, sales, and customers to generate a complete view of all demand factors and forecasts.
The advantages of collaborative planning, forecasting and replenishment (CPFR) solution:
• Cut Costs
• More accurate and timely
• Improve Forecast Accuracy
• Reduce Inventory
• Cut Lead and Cycle Times
• Improve Customer Service
• Analyze Profitability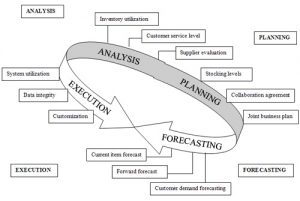 If you haven't already, we suggest you to explore CPFR seriously as an essential business component and let CTS plan to fully integrate it into your supply chain process.
Procurement
CTS model incorporate the constraints such as vendor capacities, costs, and lead times as part of supply chain to result in superior plans.
Depending on the client needs, CTS can model, whether it is a production related or non-production-related procurement.   We will assist in developing strategies that can be implemented for efficient and effective business.
• Identify the common areas between the clients supply chain and its suppliers, to reduce costs
• Navigate the suppliers to re-engineer their supply chain to create synergies
• Establish the supplier list based on the demand projections and current supply chain network
In order to achieve greater economies of scale, an organization's procurement functions may be joined up into shared services.  Procurement life cycle in modern businesses usually consists of seven steps:
• Information Gathering – Sales, Marketing, and Suppliers
• Supplier Contact – Identify the best suitable Suppliers
• Background Review – Product/Service quality consulted
• Negotiation – Price, Availability, Delivery
• Fulfillment – Supplier preparation to delivery and payment
• Consumption, Maintenance and Disposal – Evaluates the performance
• Renewal – Determines to continue with or consider other suppliers
Profitability Management
Emphasis on profit means greater emphasis on
• Planning and control
• Setting of quantitative objectives
• Monitoring of progress
• Margin Analysis
• Much tighter expense control, particularly in labor-intensive areas
• More aggressive pricing and collection procedures
All these things do not happen in a vacuum — a totally integrated process of profitability management is required to provide the driving force.
We provide the force by our analytical tools and management expertise to detect profit leaks to improve performance and profitability.
CTS improves operating results using functional knowledge gained from experience working in wholesale, retail, and manufacturing industries combined with effective use of modern management methodologies including Balanced Scorecard, Strategy Mapping and Lean Operating to improve execution in initiatives that drive revenue, liquidity and profits.
With CTS by your side, you will be able to
• Isolate and identify operational problems and recommend solutions for improvement in asset utilization and inventory cost  reductions.
• Inventory right-sizing programs
• Slow and Excess Inventory optimization
• Reduction in holding costs
• Supply chain management optimization
• MAXIMIZE PROFIT